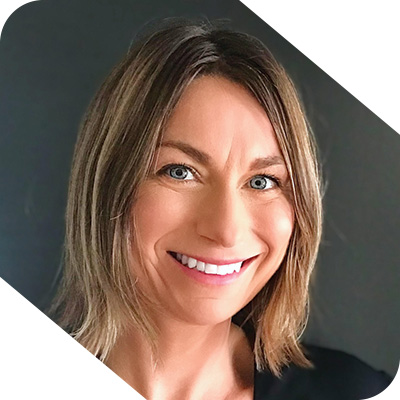 Passionate about art, business and innovation, Ginette Ahier is a mother, entrepreneur, artist and businesswoman whose mission is to connect people with meaningful and memorable brands, products and experiences.
A graduate of the Université du Québec à Montréal with a Bachelor of Arts degree, Ginette's career path has been eclectic.
In 2007, Ginette founded Choco-Cocagne, an artisanal chocolate factory offering small works of edible art. Her business quickly caught the attention of many food critics and bloggers and, in 2014, was listed as one of the top 5 Canadian artisanal chocolate shops in the book Chocolatour: a Quest for the World's Best Chocolate. Under the Adorable Chocolate banner, her products are now sold in 3 of the 4 Maritime provinces and cover the international market with an online store.
Ginette was the recipient of the CBDC Woman Entrepreneur Award, the Greater Shediac Chamber of Commerce Emerging Business Award, the South East Regional Entrepreneur Award and the Canadian Mompreneur Award. Ginette was also selected as a lifetime member of the prestigious Entrepreneurial Leadership Program at UNB's Wallace McCain Institute.
In 2018, she took on a new challenge in product innovation, for national distribution purposes, in the emerging Cannabis industry. Since 2021, she has joined the UNI team, the largest financial cooperative in Atlantic Canada, as Director of Marketing and Community Strategy. Inspired by her cooperative vocation, she is committed to raising the profile of this New Brunswick institution that has been contributing to the vitality and prosperity of the people of New Brunswick for over 85 years.